We're proud to announce SLAM & Kith Present KNICKS, a 100-page premium special issue about the past, present and future of the New York Knicks, which will be dropping later this week.
The special issue features a handful of classic SLAM stories from over the years on the legendary Knicks stars including Patrick Ewing, John Starks, Allan Houston, Latrell Sprewell, Marcus Camby, Amar'e Stoudemire, Carmelo Anthony, Julius Randle, RJ Barrett and more, plus a new cover story featuring Jalen Brunson and Derrick Rose.
"The sport of basketball and the city of New York are tied together so tightly, and the Knicks, SLAM and Kith are all products of that synthesis, so this product made perfect sense for us," says Adam Figman, Chief Content Officer and Editor-in-Chief of SLAM. "This issue is a love letter to a franchise that has meant so much to New Yorkers for a very long time."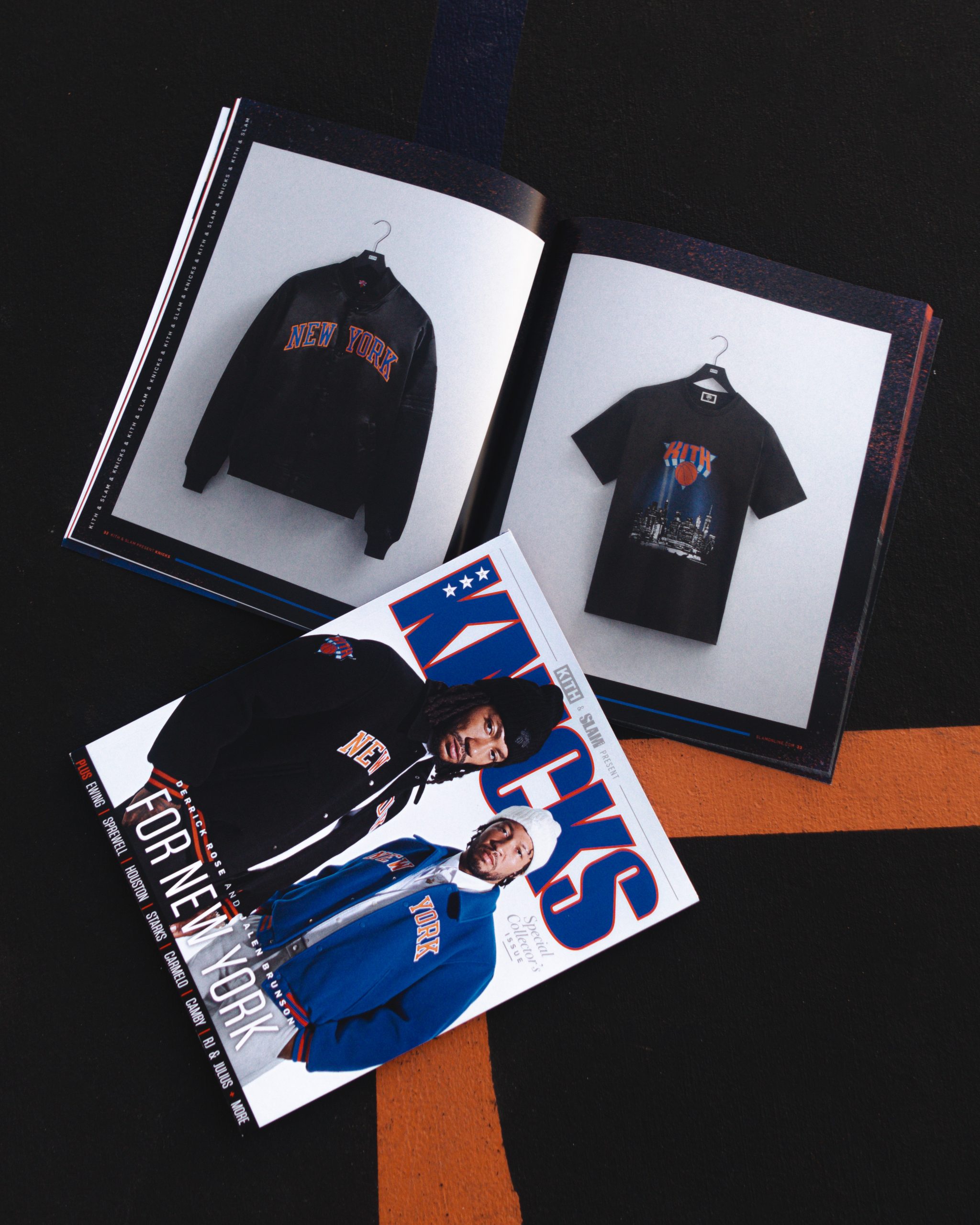 The magazine also includes imagery of Kith's new Knicks 2022 collection and will be gifted to everyone who attends Kith Night at Madison Square Garden on November 11, when the Knicks host the Detroit Pistons.
"There are few things in basketball more iconic than the SLAM cover," says Ronnie Fieg, Founder and CEO of Kith. "When I first connected with Adam, I knew that was the first item on my list to discuss. I wouldn't have imagined that the conversation would evolve from creating a cover to a full magazine. Working with the SLAM team to create this commemorative issue has been an unforgettable experience and a true notch in Kith's timeline."
 This special issue will release in limited numbers publicly this Saturday at Kith shops, 11AM EST on Kith.com, 11AM CET on EU.Kith.com, the Kith App and SLAMGoods.com. the NY Knicks team store.